Topsoil Suppliers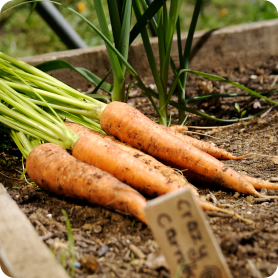 Quality Garden Supplies specialises in supplying quality topsoil in bags and bulk loads to homes and businesses throughout the country.
Our topsoil can be supplied in bulk loads of up to 30 tonnes or in 1 tonne bulk bags and 25kg handy bags. Topsoil is available in a variety of grades and blends, from a straight forward as dug soil to our famous VegieBlend topsoil, a specialist blend of premium sandy loam and our finest organic compost soil improver.
We also have a specialist topsoil website, full of useful information and tools and tips to help you choose which top soil and how much you require.
Buy Topsoil Online in Bags and Bulk Bags
Need Topsoil In Bulk?
We supply topsoil in bulk loads nationwide from 10 tonnes upwards.
For bulk load enquiries and prices call our sales team on 0871 971 0988.