The Green Gardener
Follow our blog on all things gardening and grow your own, from "How to's" to interesting facts and recipes you can make with your home grown garden produce.
April
It's almost April, fantastic isn't it.
Wondering around the garden last night as the sun was setting, looking out onto the field with a large wood beyond at the back of the QGS cottage, I remembered that I had been meaning to research my Walnut tree. I found a great site www.walnuttrees.co.uk who do everything from sell nuts, timber, trees, oils, biscuits and gifts, they give advice and have walks and all sorts of different events all on the topic of this wonderful nut!
Back on my laptop, I finally found out that the type of Walnut tree I have is the Ronde de Montignac. It's an old french variety, which is an excellent polinator producing a high quality nut. With the amount of shells still on the floor around the tree I can't wait to see the fruits of this trees labour.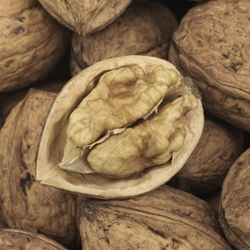 10 Jobs for April
Lay turf. Now is a great time to revamp those parts of your lawn that look tired, are bald or have a large amount of weed. Doing it now means you will have it looking great for the summer season.
Continue to plant garlic and onions. My garlic is coming through nicely now.
Sow seeds like beetroot, peas, broad beans, radish, rockets, spinach, cabbage and kohl rabi.
Prick out seedlings and plant up into bigger pots.
Order your veg plus now! We have a fantastic new range at Quality Garden Supplies. Simply choose which garden plug set you would love to grow, order, plant out, nurture and watch your vegetables grow!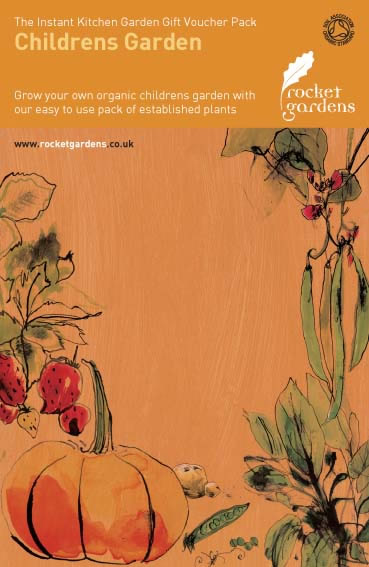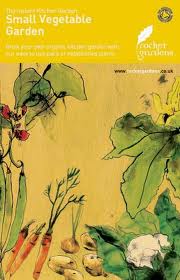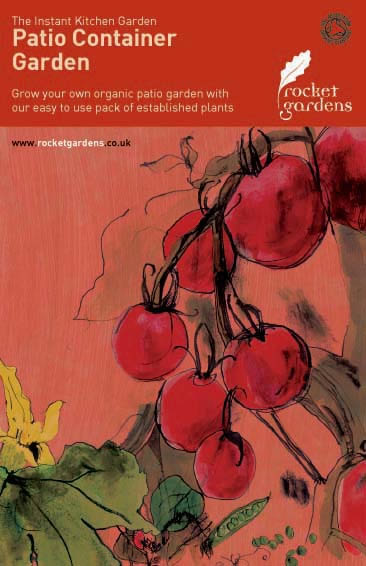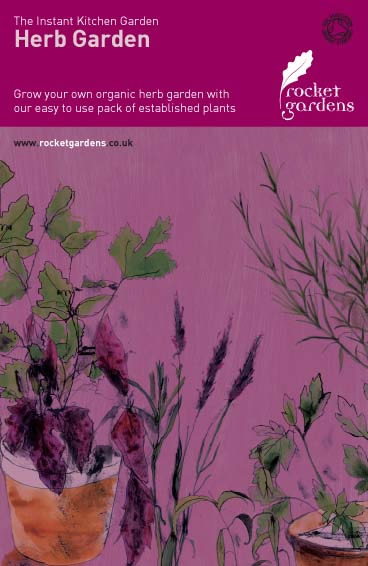 Divide Snowdrops. Now Snowdrops have flowered it's a great time to divide them and plant out in other areas of the garden. Just carefully dig around the foliage and lift. Split the bulbs and then plant out in selected areas, plant to a depth of 5". Larger spring bulbs plant to a depth of 8".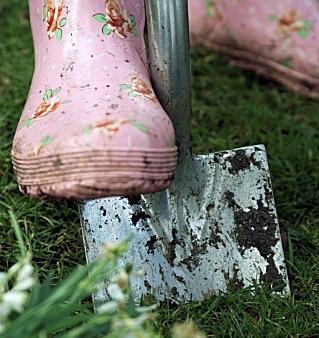 Start weeding! Yes I know the dreaded word, but you know as well as I do that along with the spring and summer comes the weeding!! So make an early start and start pulling now!
Prepare your potato beds. I always use my Grandmother's theory in digging a spud bed. Dig rows the depth of your spade down, the bed should be a spades width wide, plant your potatoes 35cm apart, then cover them back over with soil, place on a spades height worth of soil on top of that creating a row with a mound on the top which you should be able to see in the image. I hope this makes sense.
De slug your garden; we throw ours to the chickens!
I have been planting out the herb cuttings which I tool last year which have now rooted and established well. I planted some in borders like mint and rosemary to bulk them out but also I have planted some in decorative pots.
Stay Informed
When you subscribe to the blog, we will send you an e-mail when there are new updates on the site so you wouldn't miss them.