Festive Christmas Tipples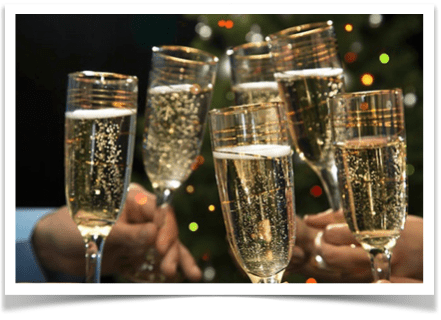 Festive Christmas Tipples
Mince Pie Martini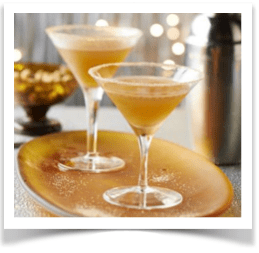 To make a mincemeat syrup, put 100ml water, the golden caster sugar and mincemeat in a pan and bring to the boil. Cool and strain though muslin into a sieve. Separately, mix the caster sugar and mixed spice, then dampen the rims of 4 Martini glasses and dip in the sugar and spice mixture.
Muddle the mincemeat in a cocktail shaker (you may need to make in 2 batches), then add the gin, sweet red vermouth, dark rum, 80ml mincemeat syrup and ice. Shake well and strain into your prepared glass.
100g golden caster sugar
50g mincemeat
4 tbsp caster sugar
4 tbsp mixed spice
4 tbsp mincemeat
100ml gin
100ml sweet red vermouth
20ml dark rum
Angel's Kiss
Pour the Tia Maria into a small cocktail or liquor glasses.
Care fully pour the cream into the glasses over the back of the teaspoon so it floats on the surface of the Tia Maria and makes a separate layer. Dust the cream with cocoa.
400ml Tia Maria
16tbsp (approx 250ml) double cream
Cocoa for dusting
The Grinch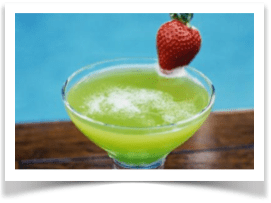 This green cocktail called the Grinch has none of the nasty elements of Dr. Seuss's classic holiday character. On the contrary, it's reminiscent of the changed Grinch with the sweetest flavours; melon-flavored Midori and lemon juice. It's all sweetened even further with a little simple syrup. Add a maraschino cherry or strawberry for the garnish and to represent the changed heart of the green man.
2 ounces Midori melon liquor
1/2 ounce lemon juice
1 tbsp syrup
Maraschino cherry for garnish (or alternative fruit)
Chocolate Orange Cocktail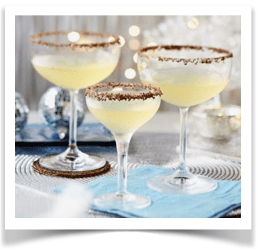 Impress your party guests with this festive cocktail with Vodka, orange syrup, Creme de cacao and grated chocolate.
First make an orange syrup. Combine 100ml water with the golden caster sugar and the orange or clementine zest in a pan and bring to the boil. Cool and strain the syrup.
Chill 4 coupé glasses, then dampen the rims with a little water and dip in the grated dark chocolate. In a cocktail shaker, shake the vodka, crème de cacao, orange syrup and orange juice with ice (you may need to make in 2 batches). Pour into the glasses.
100g golden caster sugar

zest of 1 orange or clementine

grated chocolate of your choice (to decorate)

100ml Vodka

100ml creme de cacao

60ml orange syrup

40ml orange juice

ice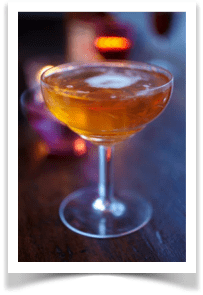 Champagne Cocktail
Pop a sugar cube into 6 old-fashioned Champagne glasses.
Add a few drops of angostura bitters to each cube,
then top with a splash of brandy.
If you like, use a zester or speed peeler to peel thin strips of orange peel and add a couple to each glass.
Top them up with Champagne or Prosecco and enjoy.
With a dash of brandy or orange peel, this champagne cocktail has Christmas written all over it.
Raspberry Martini Fizz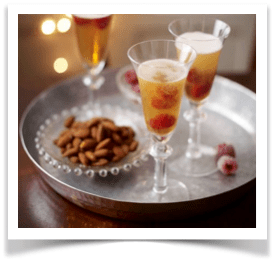 Impress your guests with this stylish cocktail delicious berries with gin, process and vermouth.
Mix the Martini and gin together and chill or store in a bottle if making ahead. If you have room in your fridge or freezer, chill your Champagne glasses, too.
When your guests are due to arrive, spoon ½ tsp icing sugar into 8 Champagne glasses. Pour over the Martini mixture, mix with a spoon and add the frozen raspberries. Top up with the sparkling wine just before serving.
350ml martini prosecco

150ml gin

4 tbsp icing sugar

frozen rasberries

chilled prosecco or other sparkling wine