Our Turing's Sunflower
Back in the early spring we had a lovely phone call from Stephen at the Manchester Museum of Science and Industry. As part of their exciting nationwide project Turing's Sunflower; where they are calling on people throughout the UK to grow a sunflower and in the Autumn be part of a national head count.
On a sunny Sunday in June staff from MOSI and members of the public were asked to get involved and plant some sunflowers them selves, they of course had to start the fun to set the example off! Planting young sunflower plants out into large wooden troughs around the museum. So we were asked to work with MOSI to supply the topsoil and compost to grow these sunflowers in. We were thrilled to be able to supply such a high profile scheme to help not only get the nation growing and gardening but also to help MOSI with there project to research into mathematical patterns.
Read their blogs and see our soil here.
The results of the national count will be announced at The Manchester Science Festival check out the link to find out more about the festival.
Here is our QGS Cottage Garden sunflower which is on the Turing's Map and ready for the count!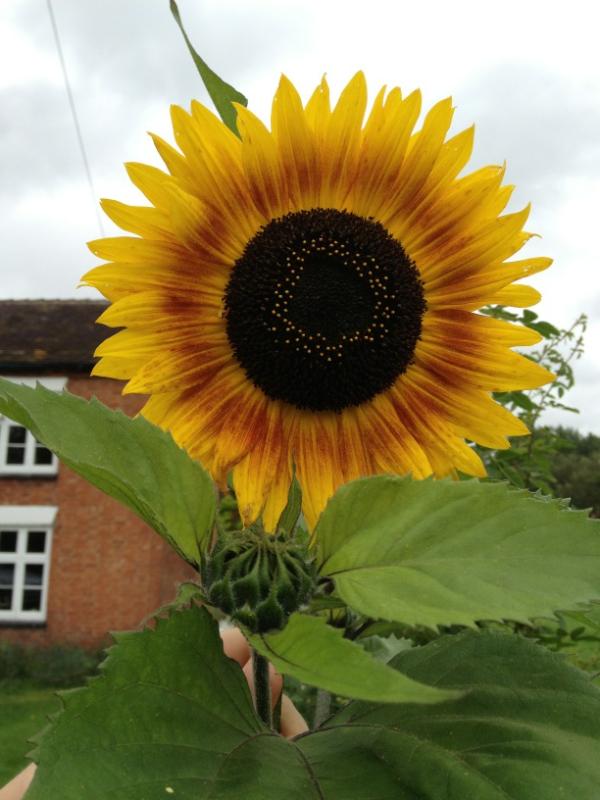 Helen