The Green Gardener
Follow our blog on all things gardening and grow your own, from "How to's" to interesting facts and recipes you can make with your home grown garden produce.
Spring 2016 - New Products & Price Cuts
Reduced Prices
As spring quickly approches, the QGS team have been busy putting together our new product ranges for year ahead. We've got some exciting new products as well as reduced prices on many of our exisiting products and our turf farms are already busy cutting turf to order (and its looking great!).
We've cut the prices on many of our products, including our topsoils and some of our bark mulches. We always strive to offer our customer very best garden supplies at the lowest prices without compromising product quality.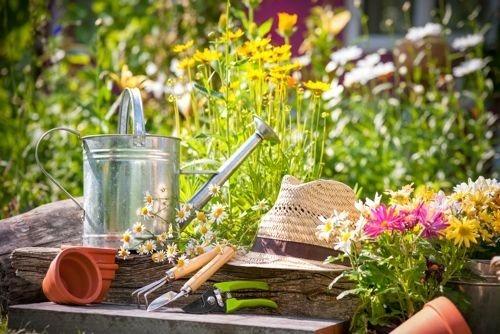 New Growise Composts
We have increased our compost range with the award winning and Which? Best Buy; Growise range of composts. From the Best Buy Growise Multi Purpose Compost to the new Growise peat free composts. These composts are now available in 50 litre bags in quantities from 5 bags upwards. If you need a large amount, we off huge discounts on full and half pallets of these products.
New - Rite-Edge Lawn and Path Edging
Another new product category for 2016 is our lawn and path edging, we now stock and supply a huge range of the finest quality Aluminium lawn and path edging products from Rite-Edge, the UK's leading manufacturer and the only supplier we will put our name to when it comes to quality and value for money.
New - Garden Trading Range
New for 2016 is the exciting addition of Garden Trading garden products, we will be stocking seasonal Garden Trading tools, gifts and garden furniture items throughout the year. Keep an eye on this category to see new products throught the year.
New Artifical Grass
Our new line of artificial grass will transform your garden into the ultimate low maintenance haven.
Our wide range of artificial grass's offer a realistic look with a range thicknesses and colour to suite. With a soft carpet like feel, and bouncy texture underfoot, our artifical grass's will certainly put the spring back into your step. With very little maintenance, and easy self installation, this product is a no brainer. For all the gardeners, or non gardeners, who don't like fuss, no watering, no mowing no feeding, is a bonus!
This is a quick and easy product to quickly transform a small or large area. All our grades are child and pet friendly and offer great value for money! Also check out our installation guide to see how quick and easy it is to install with out step by step guide.