The Blackberry - Healthy Recipes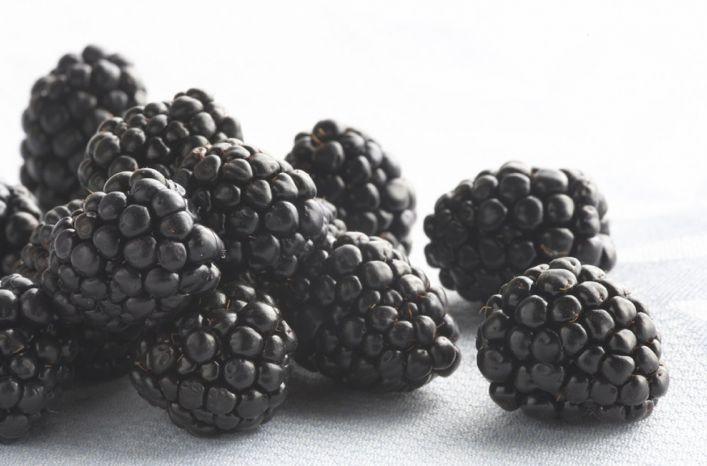 TheBlackberry
Recently the weather has been very warm and encouraged early ripening to certain fruits, one of which being, the blackberry. Berries usually ripen and are harvested from August to mid-October. Making this the perfect time of year to make the most out of what the Blackberry has to offer. From your diet, to health or taste buds, the blackberry has been proven to enhance many aspects of our lives.
Studies show, blackberries, have one of the highest antioxidant contents per serving of any food tested. Therefore if you introduced a regular consumption of blackberries into your diet, you could make a positive impact, on your health, your athletic performance or even risk of disease. Blackberries contain phytonutrient, which has been shown to protect the brain from oxidative stress and even reduce the effects of age-related conditions, such as; Alzheimer's disease and dementia. Blackberries have been even proven recently as a top cancer fighter.
Health benefits of Blackberries
Prevent growth and spread of cancer

Promotes healthy skin

Slows the ageing process

Improves eye vision

Promotes bone development

Prevent diabetes

Prevent heart attack and stroke

Improves immune system

Improves brain health and memory

Promotes weight loss

Improves digestion
Ladies did you know?
Including blackberries into your diet you can help promote tightening of tissue, which is a great non-surgical procedure, to make your skin look younger. All this warm weather does take a lot out of our skin, so It can also help keep your brain alert and also increase clarity in maintaining your memories.
Blackberries are very low in calories. 100g grams works out at just 43 calories. Fresh berries give an excellent source of vitamin C and natural antioxidants into your diet. Vitamin see is great for eradicating any infectious agents or inflammation from your body. Blackberries also contain minerals like potassium, manganese, copper, and magnesium.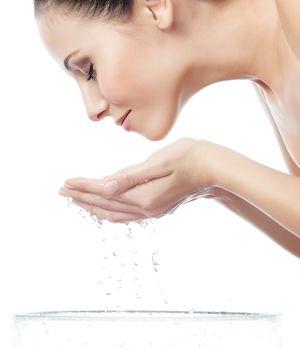 Blackberry Face Mask
Blackberries are great for your diet,
but also great for your skin. Why not try this recipe
below, to make your very own natural facemask.
Homemade masks are a natural and economical solution
for any dry, oily, and acne-prone skin.
Please see this recipe below.
Recipe
1/4 cup of fresh blackberries
(You can also substitute strawberries, or blueberries as well as they are one of the foods that contain natural salicylic acid , a common ingredient found in acne medications)
1/4 cup sour cream or non-flavored/plain natural yogurt
(Mash together the blackberries and yogurt or sour cream. Spread on face and leave on for 10-15 minutes. Rinse with warm water and mild cleanser if needed)
How about introducing Blackberries into your breakfast routine?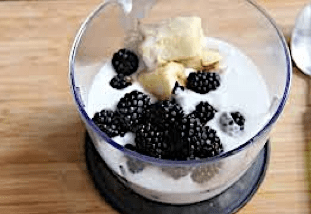 Blackberry and Banana Smoothie Recipe
1 large banana 5g/3oz

frozen blackberries 180ml/6fl.oz.

Orange Juice 180ml/6fl.oz

Plain yoghurt 1 tablespoon caster sugar 3 large ice cubes

Place all ingredients in a blender and whiz.
Naughty but nice treats
Blackberry and Vanilla Vodka (perfect for Christmas gifts)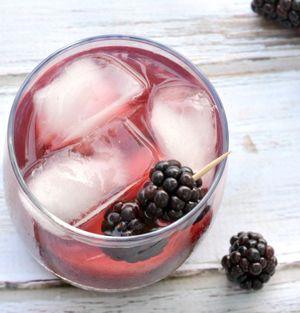 Recipe
(The sugar quantity in this recipe can be adjusted to your own taste and will also depend on how sweet your blackberries are.)
500g washed fresh blackberries

500ml vodka

3 vanilla pods, split in half lengthways to expose the seeds

100g caster sugar
Simply combine everything in a large, airtight sterilized Kilner style jar , seal and tip upside down a few times to agitate everything.
Place in a cool, dark place and tip the jar upside down every day a few times for the first week then every couple of weeks to help the sugar dissolve
Leave this to infuse for at least three months before straining the alcohol through some muslin to remove the berries
Taste your infusion, it is at this stage that you can choose to add more sugar if you want
Once you are happy with the flavour use a funnel to pour the liquid into sterilized bottles, seal and you can either drink it now or if you have the willpower try and keep them for at least a year. I have concoctions that date back way longer and they really do improve with ageing.
Blackberry-Chocolate Chip Pie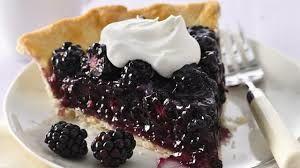 Recipe
Original recipe makes 8 servings
(15 ounce) package pastry for a 9 inch double crust pie

1/4 cup white sugar

1/3 cup all-purpose flour

3/4 teaspoon ground cinnamon

4 cups blackberries

3/4 cup semisweet chocolate chips

1/2 tablespoon lemon juice
Preheat oven to 425 degrees F (220 degrees C). Place one of the pie crusts into the bottom of a 9 inch pie plate.
In a bowl, mix the sugar, flour, and cinnamon. Gently stir in the blackberries and chocolate chips. Sprinkle with lemon juice. Transfer to the pie crust in the pie plate. Place remaining pie crust over the top, and secure to the bottom crust by pressing with a fork, or fluting with your fingers.
Bake 35 minutes in the preheated oven, until top is golden brown. Cool slightly before slicing.
As you can see there are many ways to involve this clever fruit into your diet. So make the most of them over the next couple of months, they are at their ripest at the moment, so see what you can do with them.
Enjoy the Blackberry season!