Tour de France - Things to Do with Old Bikes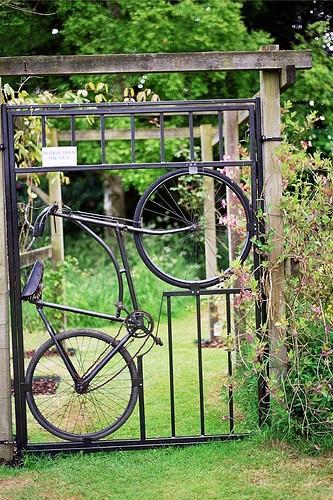 To celebrate Le Tour or The Tour de France coming to Great Britain, which kick starts in the glorious but hilly Yorkshire in July, we decided to get creative in the garden.
We thought to ourselves lets find as many ways to utilise all of those old bicycles that must be hiding away in sheds, garages and homes across the country.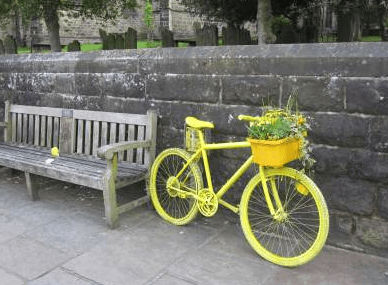 Here is just one of the many bikes you can find in dotted around in Yorkshire, painted by Tour de France fans, they have really created a buzz about the place. Even after the Tour whizzes past onto the France stages, the bikes will be then be recycled by an Essex based company who are sending them to Africa. Awesome hey!
If you dont have an old bike at home to decorate and get creative with then try your local antique shops, charity shops, car boot sales or why not try your local newsagent notice board!
What ever the age or state of your bike, you too can do amazing things with it.
Here are our top 10 things to do with old bikes: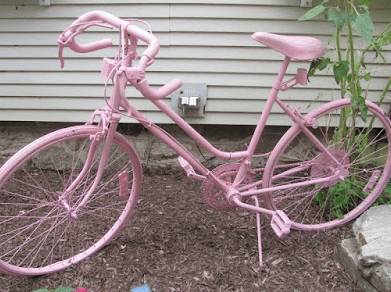 1) Simply spray your bike, the more crazy the colour the better. Then stand it in a flower bed or anywhere in your garden where it will get attention.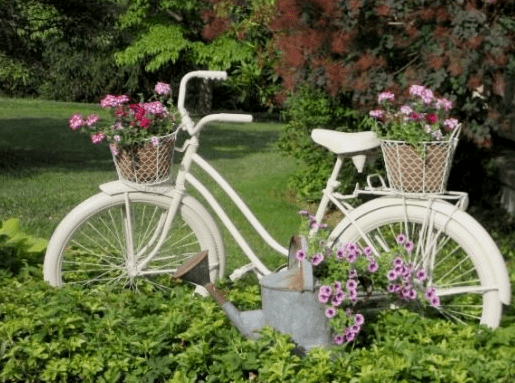 2) Cover the bike with baskets, on the handle bars, on the seat post, on the cross bar even on the wheels. The fill the baskets with herbs, bedding plants, vegetables, salad leaves, sunflowers or anything that tickles your fancy!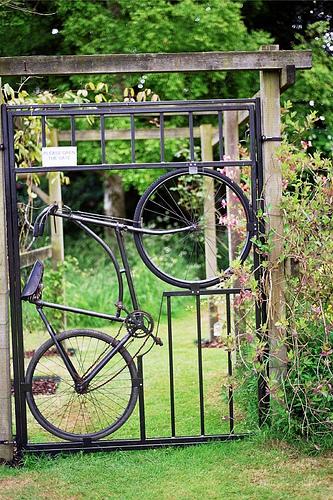 3) Turning the bike into something structural around the garden such as a fence or gate can make for a great feature and talking point. You will need some specialist equipment such as a welder and various other bits or alternatively you can use your local blacksmith. Try this website to find your local metal worker http://www.ukblacksmiths.com
4) Use old wheels as garden edging or fencing for veg plots, herb plots etc.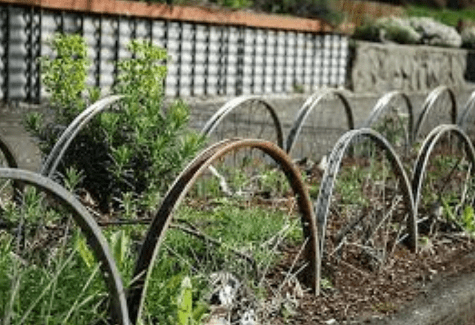 5) If you are a garden entrepreneur and sell your home grown produce or even just have a few surplus plants laying around, why not turn your old BSO (bicycle shaped object!) into a means of selling your goods.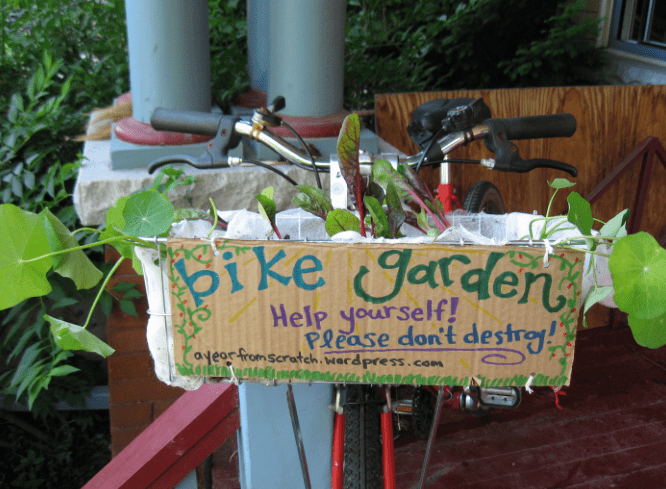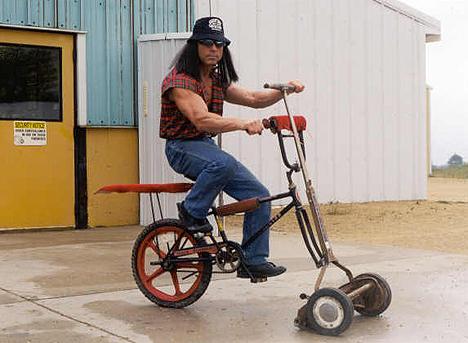 6) This is my favorite!!!
What about a homemade, recycled bicycle garden mower!
Im sure there are some of you out there who will go a little 'OTT' (over the top!!!) about this!! If you are one of those people who like to go to the extremes with everything you do, then good on you!! Get creative and EXTREEM!
7) Use the wheels to create a garden trellis to grown sweet peas, runner beans or any climbing plant.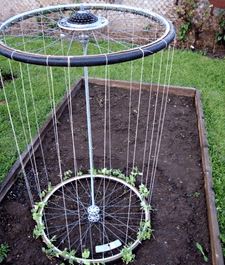 8) Make a garden sign or if you own a shop then why not draw attention to it with this beautiful idea.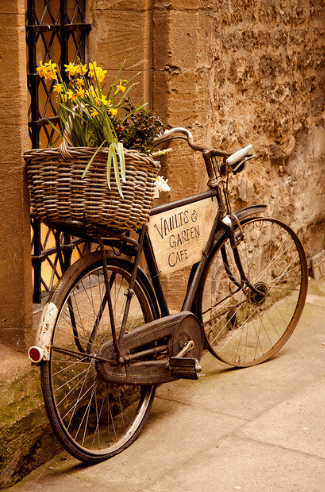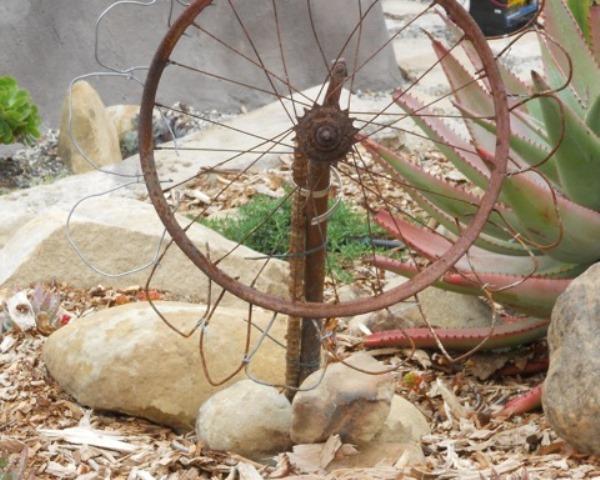 9) Make your own bicycle art. This is your chance to be free and creative, make a sculpture or piece of art. The wheel make fantastic shapes, can be painted or hung.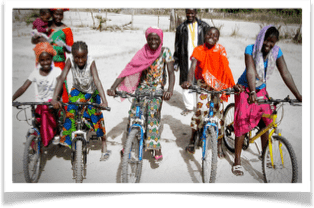 10) If you didn't want to transform that old, unused bike; don't let if fester and ruin, why not let someone make the most of it!! Try sending it to a recycling company, try http://www.re-cycle.org who will send your BSO to Africa for people less fortunate than us!