Decorative Hanging Basket Bracket
POP-DECBRACKET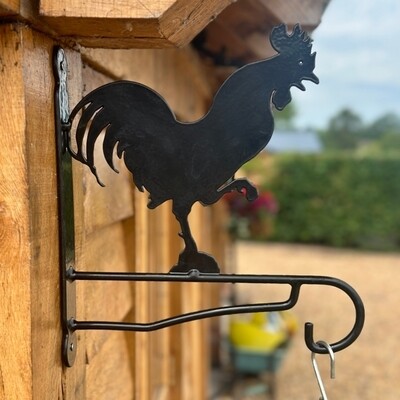 Price :
22.43
GBP
In stock
[tab name="Description"]
Decorative Hanging basket bracket.
Our handmade hanging basket brackets are made of the finest feature timeless t is constructed from an all steel construction and is coated in a black powder paint, making it highly durable and weather resistant. Both British design and manufactured this strong and sturdy bracket is suitable for signs, solar lanterns and hanging flower baskets! The hanging basket bracket is also available in various designs.
Choose from a variety of designs:
Cockerel Bracket
Welsh Dragon Bracket
Squirrel Bracket
Spitfire Bracket
Labrador Bracket
Dimensions:
Height: 33cm
Reach: 30.5cm
[endtab]

[tab name="Delivery Info"]
Delivery
Free Delivery direct to your door via Yodel, DHL or DPD.
2-5 day lead time [endtab]

UPC:5013299000274
Brand:Poppy Forge
Lead Time:3
COCKEREL (0)
LABRADOR (0)
SQUIRREL (0)
SPITFIRE (0)
DRAGON (0)
Single (0)
Twin (18.37)