Woodland Scene Fire Bowl
FF-FF262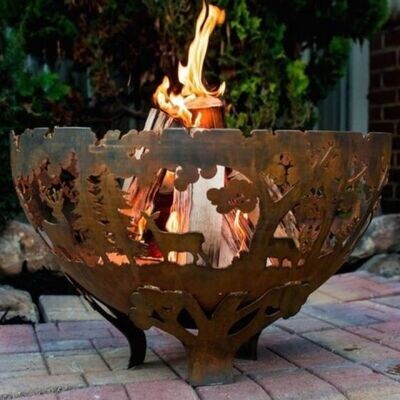 Price :
136.658
GBP
In stock
Woodland Scene Fire Bowl
This quality heavy gauge laser cut steel fire bowl will create a fantastic focal point in any garden or patio area.
The beautiful woodland scene with trees and deer comes alive at night when light. Providing both light and warmth and a lovely feature for those cooler evenings.
Dimensions 58 x 58 x 37 cm

Brand:Fallen Fruits
Size ::58 x 58 x 37 cm
Fuel type ::Logs