Lucton Garden Bench
FF-LUC10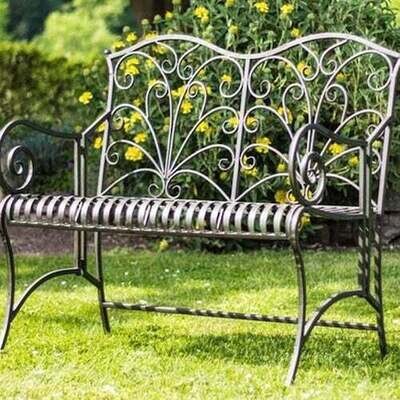 Price :
245.83
GBP
In stock
[tab name="Description"]
Lucton Green Garden Bench
This steel garden bench with scrolled backrest and arm design is the perfect addition to any garden for those looking for a quick rest after a hard days work gardening.
Seat capacity – 2. Coated with bottle green wash with black undertones for a rustic, vintage look.
Dimensions: 37.5 x 42 x 95 cm
[endtab]
[tab name="Delivery Info"]
Delivery
Low cost shipping via DPD. Orders received Monday to Friday before 13:00 will be dispatched the same day. Orders received on a Friday may not arrive until Monday as DPD service is generally a next working day offer.
[endtab]
Size:72.5 x 72.5 x 71 cm
UPC:8714982110726
Brand:Fallen Fruits