White De-icing Salt Bulk Bag
NW-WhiteSalt-BB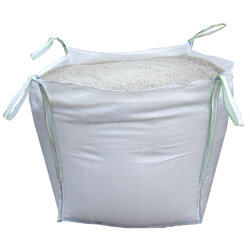 Price :
177.2
GBP
In stock
[tab name="Description"]
White De-icing Salt Bulk Bag
White Salt Bulk Bag, perfect for larger users of salt, easy to access and store.
White De-icing Salt is a cleaner and purer alternative to Rock Salt, it does not leave any dirty residues and is perfect for preventing and melting ice on paths, roads and car parks etc.
Delivered in a Bulk Bag
Graded 0-6mm
Exceeds BS3247 1991
Low residue
Melts Snow and Ice Fast
White salt is a very effective de-icier and is popular with schools, hospitals and other facilities where cleanliness is important as it does not leave behind any dirty residues which may be carried into buildings on shoes and boots.
[endtab]
[tab name="Delivery"]
Delivery
**PLEASE NOTE** WE DO NOT DELIVER ON TO GRAVEL!
Price includes delivery to most postcode areas.
Delivery is made via a curtain sided vehicle with a tail lift offload and is guaranteed to kerbside only.
[endtab]
Brand:Quality Garden Supplies ltd
Pack Size:Bulk Bag
Use:Preventing & Melting Snow and Ice
Product Lead Time:1
:✅ Express Delivery Available