White De-icing Salt in 25kg Bags
NW-WhiteSalt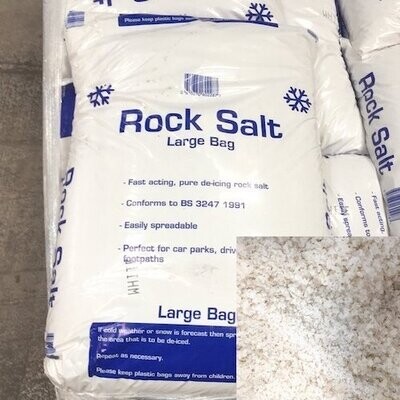 [tab name="Description"]

White De-icing Salt 25kg Bags
A high quality granular marine salt, white de-icing salt is cleaner than rock salt, leaving no residue, our granular white salt is also treated with an anti-caking agent to ensure it flows through spreaders and improve prolonged storage.
Clean and quick deicing agent.
Melts snow and ice fast
Leaves no dirty residue
Suitable for grit spreaders
Supplied in sealed bags.
0-6mm graded
Exceeds BS 3247 1991
Packed Large Bags and available in packs from 10 bags upwards.
Price includes VAT
[endtab]
[tab name="Delivery"]
Delivery
Price includes delivery to most postcode areas.
Delivery is made via a curtain sided vehicle with a tail lift offload and is guaranteed to kerbside only.
[endtab]
Brand:Quality Garden Supplies ltd
Pack Size:25kg bags
Use:Preventing & Melting Snow and Ice
:✅ Available Next Day!