Rock Salt Suppliers
Leading Suppliers of De-Icing Rock Salt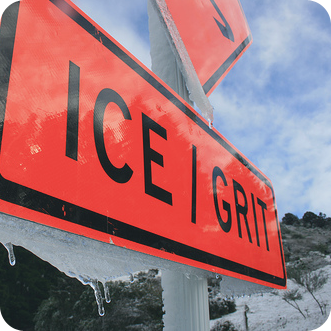 QGS Ltd is one of the leading suppliers of de-icing rock salt, supplying and distributing brown and white rock salt in bags and bulk nationwide. We supply rock salt to a huge variety of customers, delivering grit salt to homes and businesses throughout the country on a daily basis.
Rock salt is packed into 15kg and 25kg bags as well as one tonne bulk bags and can be purchased online in any quanity from a couple of bags to a full lorry load of over 1100 x 25kg bags. We deliver rock salt nationwide and can usually get your order to you next day.
Rock salt can be bought online via our specialist Rock Salt Shop website or call our sales team on 0871 971 0988 to discuss your requirements.
Rock Salt in 25kg Bags
QGS Ltd supplies 25kg bags of 6mm graded brown rock salt, these bags are available in any quanity from 10 bags to full pallets of 40 bags (1000kg), we deliver pallets of rock salt throughout the country on a daily basis. Our bags are all sealed and are perfect for storing rock salt for prolonged periods. Buy De-icing Salt
One Tonne Bulk Bags
We also pack and distribute brown rock salt and white de-icing salt in one tonne bulk bags, our bulk bags are delivered on a pallet and can usually be delivered next day. Orders can be placed for any quantity of bulk bags from 1 to a full artic load. Buy Brown Rock Salt and White Salt