Self Binding Gravel
Buy Self Binding Gravel
Buying Self Binding Gravel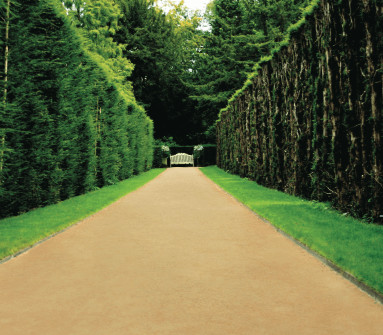 We supply golden self binding gravel (also known as hoggin path or breedon gravel) in bulk bags and in bulk loads delivered nationwide at low prices.
Self binding gravel is one of the most cost effective solution for creating footpaths, access roads and even sports surfaces. 
It provides an attractive, easy maintainence surface which is easy to lay and install and provides a firm compacted surface suitable for a range of applications, from domestic drive ways, foot paths and rural paths to larger sports installations and corporate uses to include golf courses, and public access areas and leisure parks.
Infact it is suitable for use pretty much anywhere that a low cost and durable surface is required for pedestrian and vehicular traffic.
Laying a Hoggin Path 
The products natural self binding properties bind the gravel together when compacted with a roller and installed follwoing our simple guide lines as laid out below:
Sales
For more information on our range of bulk delivered products please contact our Sales Team on 01785 8750 653 or fill out the sales enquiry form.
If you require less than 10 tonnes of hoggin path gravel you can buy online.